"I have everyone even though I am alone because everyone is not my only one."
"My loneliness is due to people around me who do not understand me."
"One good thing about being alone is that I have so much time for myself."
"I am lonely, it doesn't mean that I am alone, it means that I do not have the company I want."
"Loneliness is when you start talking to yourself because no one is there to listen to you."
"Having everyone, sometimes like having no one , this is when you feel lonely."
"I am alone and this loneliness is killing me."
"People think that I am alone but I have the greatest support from myself."
"Being alone is good but being lonely is the worst."
"Loneliness can make you develop into a strong person."
"People around me are not right for me, so I am alone in the crowd."
"I decided to be alone because I could not give others a chance so that I would feel lonely."
"Loneliness is not caused by others, it is when your mind tells you that nobody cares about you."
"From your perspective, I am happy and I have everyone but from my point of view, I am sad and lonely."
"There is a big difference between lonely and alone, when you feel lonely you are sad but when you are alone you can spend time with the most amazing person in the world and that is you."
"It is up to you whether you want to be part of the crowd or walk alone on the way to find your own identity."
"Turn your loneliness into your strength."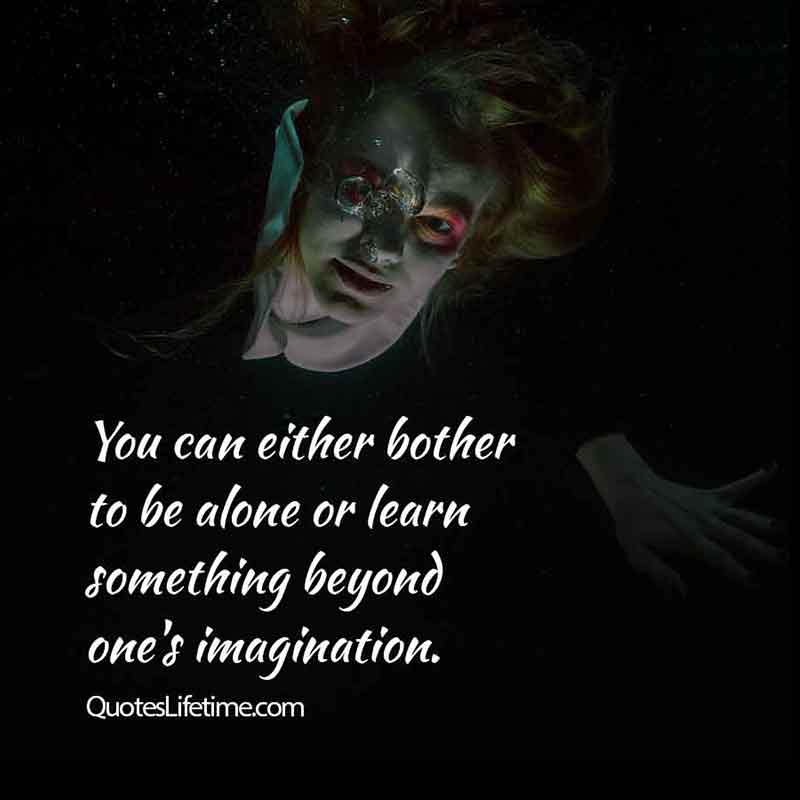 "You can either bother to be alone or learn something beyond one's imagination."
"You have to be you first, then someone else."
"Creativity comes from loneliness."
"If you have no purpose in life, soon you will feel lonely."
"Loneliness gives you the vision to see in which direction your life is moving."
"You have to be alone to be with you."
"The more you stay alone the stronger you become"
"The best thing about being alone is that you can feel your thoughts."
"People who live alone are getting stronger for the future."
"A lone wolf is not lonely just alone."
"The crowd that makes you lonely is not what you deserve."
"If you make friends with yourself then you will never be lonely"
"The main reason for loneliness is when people around you break your trust."
"Lonely thoughts were developed when I started understanding people around me."
"Isolating oneself is the first step a person takes when life is falling apart."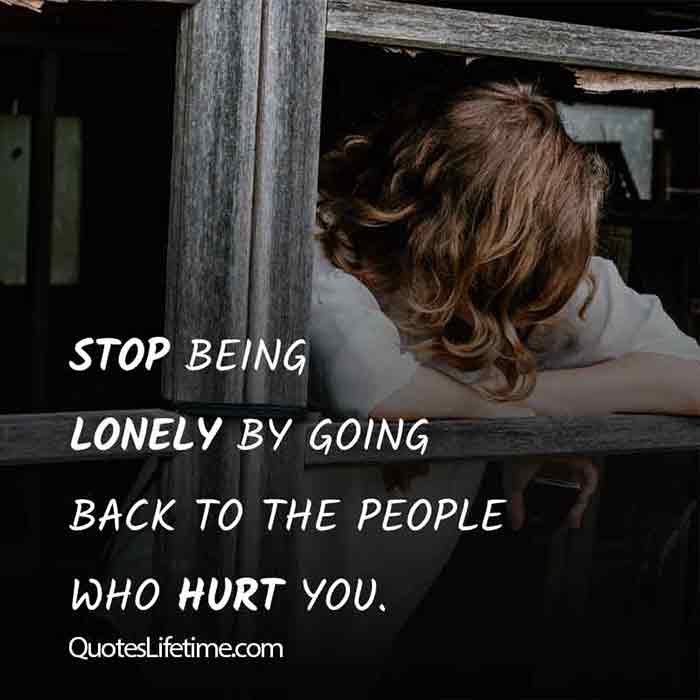 "Stop being lonely by going back to the people who hurt you."
"I quit being sad in life but loneliness follows."
"You get lonely when you lose strength to cope with fake people."
"The absence of happiness is felt when you are alone."
"I enjoyed being lonely when the crowd around me started showing their true faces."
"Loneliness is worth it when people around you are worthless."
"The pain that you feel when the person whom you love the most leaves you is the pain of loneliness."
"Universally popular people are more prone to be lonely than ordinary ones."
"Accept the truth that no matter how much you are surrounded by people, the end will always be loneliness."
"It is an ugly reality that if you try to be right then you are always left alone."
"As soon as I left the crowd, I met the person who could understand me way better than anyone. And that was me."
"Being alone is not bad until you are happy."
"Loneliness and all is fine but the emptiness is what I am afraid of."
"I like being in the crowd that makes me forget my loneliness."
"You can find yourself when you are completely alone."
"You must be alone to explore within yourself."
"Loneliness makes you strong and weak at the same time."
"Loneliness is a weapon for writer and singer."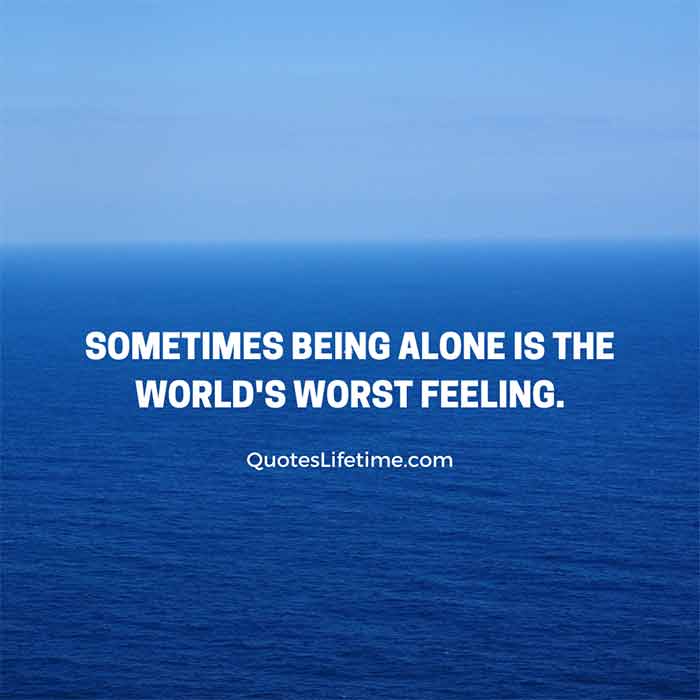 "Sometimes being alone is the world's worst feeling."
"You are the best company for yourself."